HYDROGEN AS AN ENERGY CARRIER
At Eman we are committed to innovation and the development of new technologies that allow industry and the environment to coexist. Hydrogen has been one of our bets as an energy vector, to facilitate and make possible an economy free of CO2 emissions.
We put all our engineering capacity at the service of hydrogen, since, in addition to participating in the development and execution of plants, we cover the entire value chain thanks to our association with leading companies in the sector.
WHAT SERVICES DO WE OFFER?
This technology is based on the generation of hydrogen, a universal, light and very reactive fuel, through a chemical process known as electrolysis. In this process, the hydrogen is separated from the oxygen in the water by means of electrical currents, in such a way that we obtain a renewable fuel.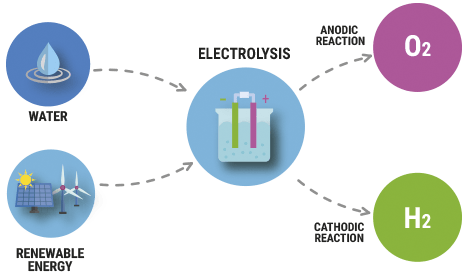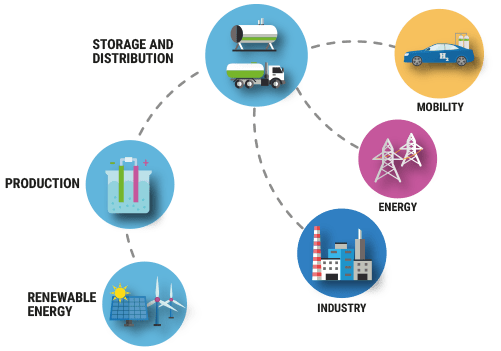 HYDROGEN PRODUCTION, STORAGE, TRANSPORTATION AND USE
Hydrogen can be stored, transported and used without emitting carbon dioxide into the atmosphere.
STAGES OF THE HYDROGEN VALUE CHAIN
We are involved in the entire hydrogen value chain, from production, storage, transport and use of hydrogen. We are also part of the generation infrastructure and large-scale supply.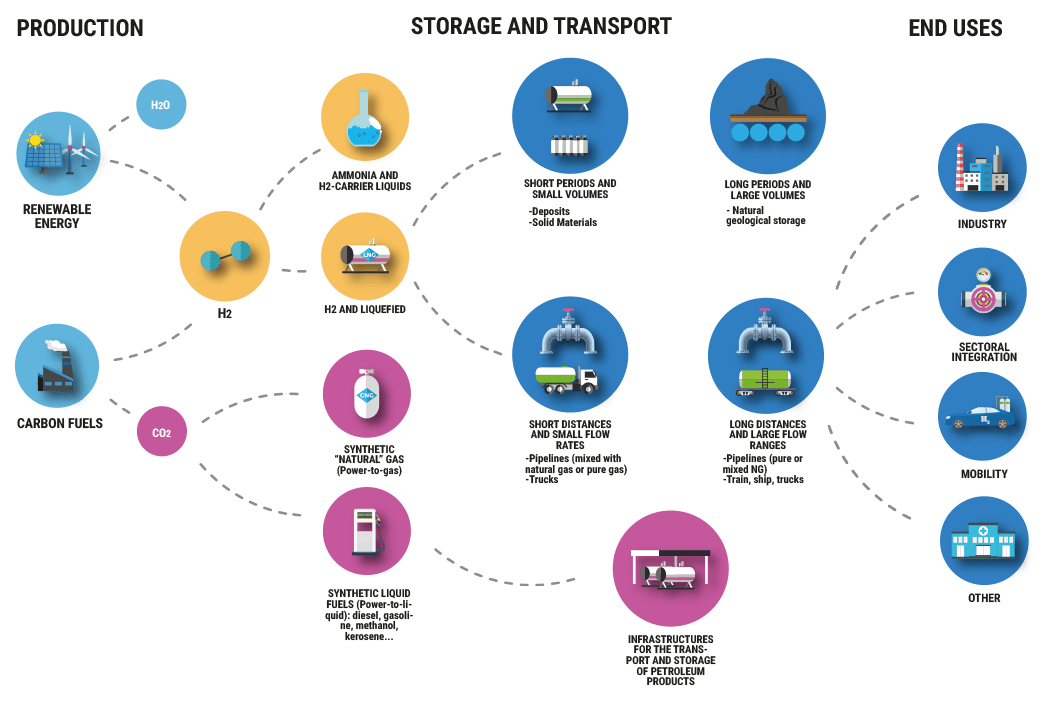 ELECTRICITY AND DRINKING WATER GENERATOR